Bart Baggett in the Hindu Newspaper
(India's Largest Newspaper)
The Way We Write by Ketan Agarwal
See the article here
Bart Baggett emphasises the importance of handwriting analysis to understand human psychology. Before putting pen to paper, do we ever pause to think how our handwriting would reflect on us? Does our handwriting have anything to do with our personality and attitude towards life? Unbelievable it may sound, but some feel that we can change the c ourse of our life by simply changing our handwriting. A workshop on handwriting conducted on Saturday at Pearl Residency demonstrated how one can use handwriting to achieve success. Bart Baggett, president of Handwriting University, USA, came with an agenda of making people aware of personality assessment going by one's writing techniques. The fastest, easiest and the most accurate method of understanding someone's true personality is handwriting analysis, also known as Graphology, he said. A lot goes by what you write and the way you write it. Research identifies 51 traits of handwriting. One can know how focussed a person is by the size of the writing. When the writing is small you hit the bull's eye, else you miss it. Handwriting analysis can help you make the right career choice. The analysis of handwriting has wide applications in detecting crime and forensic medicine.
The workshop also aimed at making people analyse their approach towards life by understanding their level of concentration, fluidity of thoughts and self-deceptive nature. Handwriting can help in psychological studies as well.
"I can understand myself better. I am more confident in expressing myself, and of course it stands a chance of becoming a career," says Swati, an MBA graduate, who attended the workshop.
A pack of flash cards was introduced so as to give enough guidance for a beginner to scrutinise his own writing. "The cards have been introduced for the first time in India," says Pradeep Aggarwal the organiser of the workshop.
===> Remember that Bart Baggett's USA office can take orders in US dollars and ship selected products from our Hyderabaad office and save you all the import and tarrifs normally associated with international orders. Bart Baggett and our US staff does not offer ongoing live training or support that Indian students receive from the Indian campus, so we distribute products certain US manufactured products only in India... for training, contact your local Indian office.
Plus, our Forensic Document Exam school is taking applications today.
Just call our Indian Faculty Member Mr. VC Misra for details. (tel. 98 711 777 97)
Bart's Radio Interview on CWNN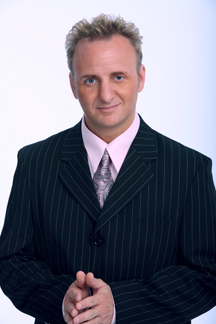 CWNN Radio Host Eugene Ellis interviews Bart Baggett, a world renowned expert in handwriting analysis, an intriguing and surprisingly accurate science of linking personality traits from a person's handwriting. Bart analyzed some samples faxed to him by our callers as well as samples of the hosts and staff with intriguing accuracy. This 58 minute interview is very informative for both anyone interested in personal development, success, of handwriting analysis.
Click here to listen to the MP3 Recording 58 minutes

Please be patient as it may take a moment to load. Right click on the link to download the MP3 to your computer which will allow you to play the recording on your MP3 player.

What's New
Student Comments
Student Reviews
"I am very happy that I made this investment. I look forward to continuing my education with Handwriting University. The experience has been great, and enrolling in this program has been one of the smartest things I have ever done."
- Brenda Boelhower Student, Dayton, NJ